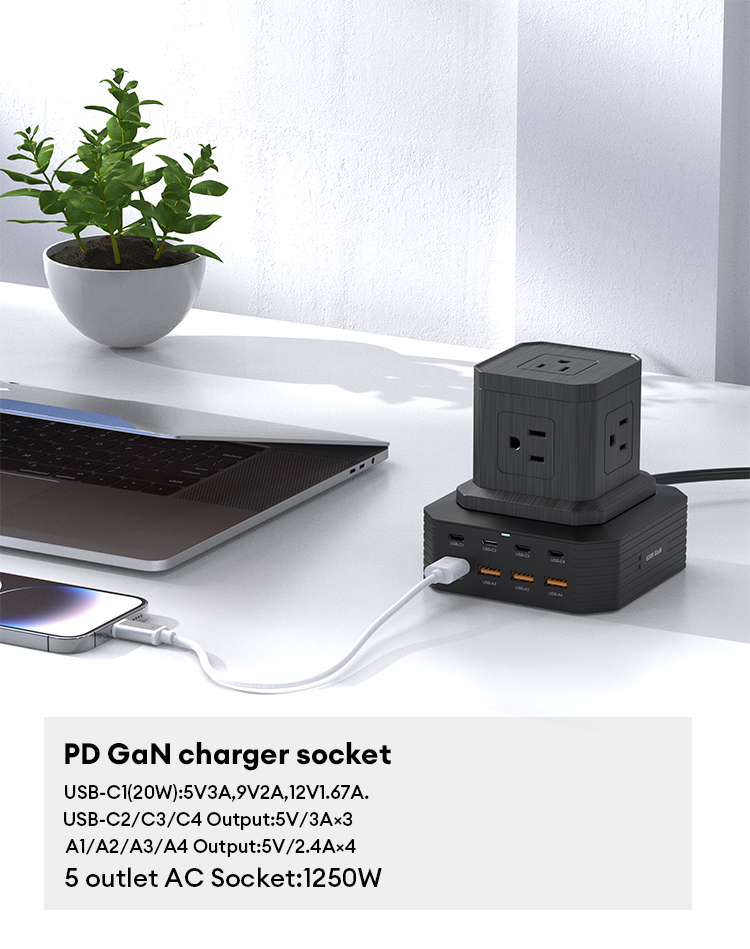 Vina International Holdings LTD. , a pioneering company committed to innovative technology solutions, is thrilled to unveil its latest breakthrough product: the PD GAN Power Socket Charger. This remarkable device combines the functionality of a power strip with unparalleled AC power output of up to 1250W and lightning-fast PD charging capabilities of up to 100W.
The PD GAN Power Strip Charger is engineered to meet the diverse charging needs of users in various settings, be it at home, in the office, or during travel. With its robust AC power output of 1625W, this device ensures an ample power supply for multiple appliances and devices simultaneously. Say goodbye to the inconvenience of limited power outlets and embrace the freedom of a fully charged and efficient environment.
In addition to its powerful AC output, the PD GAN Power Socket Charger features cutting-edge PD fast charging technology. With a maximum PD charging capacity of 100W, it offers blazing-fast charging speeds for a wide range of PD-enabled devices, including smartphones, laptops, tablets, and more. Experience the convenience of rapid charging, allowing you to quickly replenish your device's battery life and stay connected throughout the day.
Designed with user convenience in mind, the PD GAN Power Socket Charger boasts a sleek and ergonomic design that seamlessly integrates into any workspace or living environment. Its compact form factor ensures easy portability, making it an ideal companion for those on the go.
Safety is a top priority, and the PD GAN Power Socket Charger is equipped with comprehensive safety features to protect both users and devices. With built-in safeguards against overcurrent, overheating, and overloading, you can confidently rely on this power strip charger for safe and efficient charging operations.
Vina remains dedicated to delivering innovative technology solutions that enhance the lives of our users. The PD GAN Power Socket Charger embodies our commitment to pushing the boundaries of charging capabilities, providing a seamless and efficient charging experience for all.
For media inquiries or further information about the PD GAN Power Socket Charger, please contact us!
About us:
Vina is a leading company at the forefront of technological innovation, delivering cutting-edge solutions that empower individuals and businesses alike. With a passion for excellence, we strive to redefine the possibilities of technology, revolutionizing the way people work, live, and connect.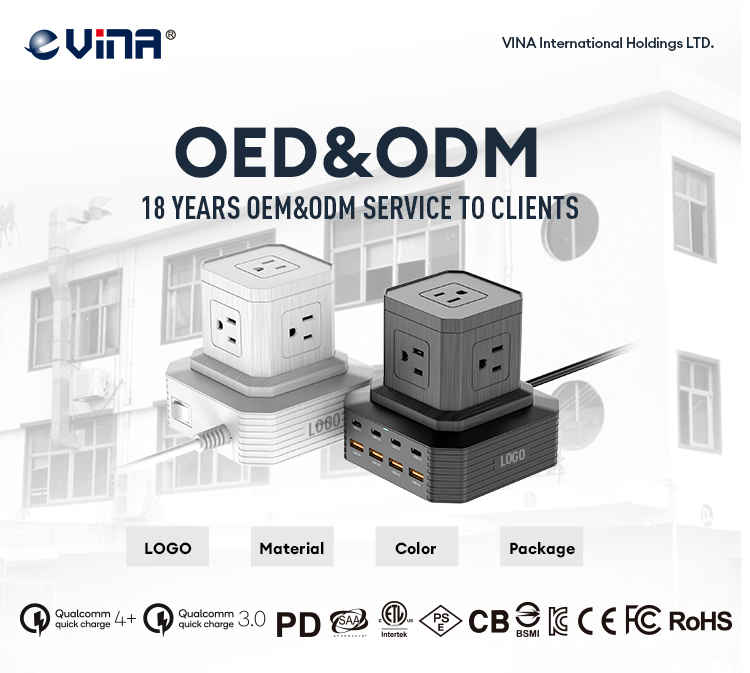 ---
Post time: May-25-2023